Eighteen farmers from a broad region of across southeast Ireland recently visited Hadley Farms in Cambridge, Illinois to see the beef farm owned and operated by Al and Karen Lyman. Monoslope building technology is not new to Irish farmers, but the quality, detail, size, and scale of the facilities and the operation impressed them.
Beef | Dairy | Posts | Poultry | Swine
University of Illinois researchers have recently developed the first of its kind high-resolution map of the U.S. food supply chain. An impressive 9.5 million county-by-county connections show how food and feedstuffs flow between counties. It includes movement of grains, fruits and vegetables, animal feed, and processed food items.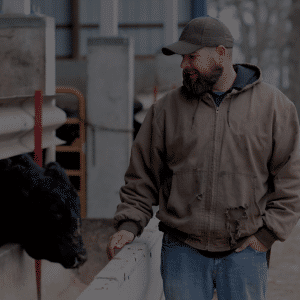 Have you subscribed to the The Summit Blog?
Receive insight and updates into protein production building solutions straight to your inbox.
Beef | Dairy | Posts | Poultry | Swine
Some of you know Summit Livestock from their reputation for excellence. Some know Summit Livestock for their innovation in building design. Summit Livestock go beyond the traditional approach to buildings to provide innovative, game-changing solutions to protein producers.
Access to and retention of workers continues to be one of the top issues challenging the agriculture industry – and the poultry supply chain is no exception.
USDA National Agricultural Statistics Service (NASS) announced there are 77.7 million hogs and pigs on U.S. farms – up 3 percent from September 2018, and up 3 percent from June 1, 2019. The numbers were released in the Quarterly Hogs and Pigs report published September 30.
If you visit the National Pork Board web site, you can download a number of tasty recipes to celebrate what the Board calls "Porktober". So be ready to serve up some yummy meals.