Whether it's updating, upgrading, or starting fresh, building your operation's facilities requires time, patience, and access people and resources that can help make the job get done right.
Beef | Dairy | Posts | Poultry | Swine
May is considered the official kick off to the outdoor grilling season for many Americans. Statistics provided by the United States Agriculture Department estimate that in 2019, the average American will consume 220.5 pounds of red meat and poultry, up roughly 2 pounds per person as compared to 2018, and 6 pounds per person higher than as recent as 2014.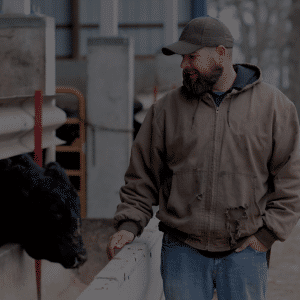 Have you subscribed to the The Summit Blog?
Receive insight and updates into protein production building solutions straight to your inbox.
Beef | Dairy | Posts | Poultry | Swine
The 2017 ag census was recently released, and it shows that the highest percentage of total farm expenditures – 15.3 % – is spent on animal feed and that livestock, poultry and related expense take another 11.7 %. Remarkably, tractors and self-propelled farm machinery only account for 3.5 %.
Implementing new technologies in the beef cow herd may help improve reproductive efficiency. Still, according to a new study from the USDA, not many producers are taking advantage of the many tech tools that are proven key performance indicators for herd profitability.
The advantages of hybrid vigor have long been acknowledged in the beef world. Compared to purebred or line-bred systems, the advantages include improvements in areas such as weaning weight, and cow longevity and fertility to name a few.
New research from the Northern New York Agricultural Development Program shows some surprising results. By reducing 27 seconds of milking time, the farms in the research test were able to gain of 15.8 minutes per milking shift. An additional 15 minutes is significant in the parlor as it allows producers to complete another turn of cows at each shift with no additional labor required, no other labor costs, and no detrimental effects on milk production.