Go online. It's amazing that you don't have to look just local for a job in livestock and protein production.
A new online tool can help farmers and ranchers find information on U.S. Department of Agriculture (USDA) farm loans that may best fit their operations. USDA has launched the new Farm Loan Discovery Tool as the newest feature on farmers.gov, the Department's self-service website for farmers.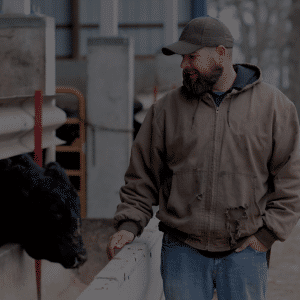 Have you subscribed to the The Summit Blog?
Receive insight and updates into protein production building solutions straight to your inbox.
Swine producers are welcoming the return to profitable prices – largely due to increase exports to markets historically serviced by China and to China. The African Swine Fever continues to cut into China herd losses, creating a greater demand to fill production holes.
FOR IMMEDIATE RELEASE Labor management is one of the most challenging factors in profitable swine production. But new tools used to assess employees within their working environment provide valuable insights into optimizing worker satisfaction and performance – factors that directly and positively impact farm performance.
Alternative meats and protein sources have been surfacing on the market at a greater rate over the last decade. Even Burger King and Del Taco have introduced plant-based meat options. Are you ready for the next protein?
USDA is inviting you to become a Flock Defender. The U.S. poultry industry is one of the largest in the world and an important sector of our agricultural economy. Keeping birds safe from infectious disease is a top priority and responsibility for all owners, growers, workers, and enthusiasts involved in raising poultry.