Beef | Dairy | Posts | Poultry | Swine
Being equipped in a fire department in a fire protection district means two things: hardware and adequate training. Is your rural fire protection district or fire department firefighters properly trained to fight fires in special circumstances that include livestock?
Beef | Dairy | Posts | Poultry | Swine
You can never plan too much into the design of a facility to house your livestock – and especially for fire prevention. Roughly two-thirds of fatal barn fires occur from October to March, according to an October 2018 report from the Animal Welfare Institute, with 36.8% occurring in January through March.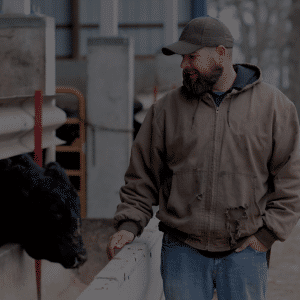 Have you subscribed to the The Summit Blog?
Receive insight and updates into protein production building solutions straight to your inbox.
Sometimes, producers get so focused on caring for their animals, they neglect their health, safety, or well-being. Even with the best intentions and layers of coveralls, jackets, gloves, etc., working with livestock is often unpredictable.
Cold stress can have dire consequences when calves three weeks old or younger experience temperatures below 59℉. Too much or too little ventilation and inadequate supply and temperature of nutrition provided are factors that exacerbate cold stress, especially in young calves.
A large amount of research has demonstrated quite convincingly that possessing high levels of self-efficacy acts to decrease people's potential for experiencing negative stress feelings by increasing their sense of being in control of the situations they encounter.
Beef | Dairy | Posts | Poultry | Swine
It really is better to ask permission now rather than ask forgiveness later - especially in Illinois and Indiana where you should not stake out a new livestock structure until you have the proper permits approved and in-hand.