Implementing new technologies in the beef cow herd may help improve reproductive efficiency. Still, according to a new study from the USDA, not many producers are taking advantage of the many tech tools that are proven key performance indicators for herd profitability.
The advantages of hybrid vigor have long been acknowledged in the beef world. Compared to purebred or line-bred systems, the advantages include improvements in areas such as weaning weight, and cow longevity and fertility to name a few.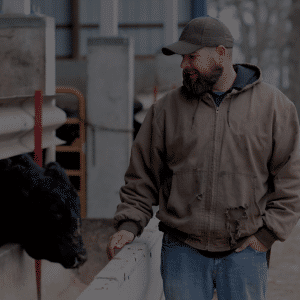 Have you subscribed to the The Summit Blog?
Receive insight and updates into protein production building solutions straight to your inbox.
New research from the Northern New York Agricultural Development Program shows some surprising results. By reducing 27 seconds of milking time, the farms in the research test were able to gain of 15.8 minutes per milking shift. An additional 15 minutes is significant in the parlor as it allows producers to complete another turn of cows at each shift with no additional labor required, no other labor costs, and no detrimental effects on milk production.
Considering cage-free egg production? Here are five tips to help producers address costs and new challenges of switching to a cage-free production environment.
Many U.S. food companies have pledged to move to sourcing eggs raised in cage-free houses by 2025. Consumer demand has influenced many companies including the likes of Wal-Mart, McDonalds, Burger King, Starbucks, Subway, etc., to make the commitment.
Newborn calves are at specific risk for neo-natal bovine diarrhea complex, otherwise known as scours.