Beef | Dairy | Posts | Poultry | Swine
You can never plan too much into the design of a facility to house your livestock – and especially for fire prevention. Roughly two-thirds of fatal barn fires occur from October to March, according to an October 2018 report from the Animal Welfare Institute, with 36.8% occurring in January through March.
A large amount of research has demonstrated quite convincingly that possessing high levels of self-efficacy acts to decrease people's potential for experiencing negative stress feelings by increasing their sense of being in control of the situations they encounter.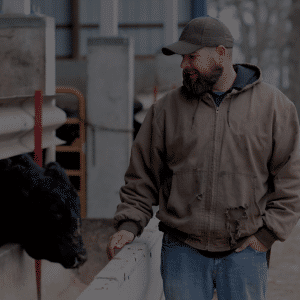 Have you subscribed to the The Summit Blog?
Receive insight and updates into protein production building solutions straight to your inbox.
Beef | Dairy | Posts | Poultry | Swine
It really is better to ask permission now rather than ask forgiveness later - especially in Illinois and Indiana where you should not stake out a new livestock structure until you have the proper permits approved and in-hand.
Beef | Dairy | Posts | Poultry | Swine
In the Chinese culture, don't expect to begin a business discussion until you have developed a relationship with the others in on the deal. In the United States, according to the Better Business Bureau, business owners were asked what the most critical assets to their businesses were. The answer may be surprising.
Timing is everything. That is what "they" say. We are not sure who "they" are, but time and time again it has proven to be true.
It is estimated that 33-percent of all farmers are using drones now – either by themselves or third party operators. Drones are a natural in agriculture for crop scouting; but what about as a tool for livestock being raised in confinement?