Beef | Dairy | Posts | Poultry | Swine
The 2017 ag census was recently released, and it shows that the highest percentage of total farm expenditures – 15.3 % – is spent on animal feed and that livestock, poultry and related expense take another 11.7 %. Remarkably, tractors and self-propelled farm machinery only account for 3.5 %.
There's a lot that goes on under one roof – especially when that roof is housing livestock. Beyond the livestock, today's livestock facilities are home to state-of-the-art precision ag technologies and tools help the animals stay secure, healthy, comfortable, and productive. Technologies in use in animal production monitor conditions such as their eating and drinking behaviors, their weight, their temperature, and their movement around the facilities. Each is designed to support animals in a healthy growing environment. These factors combine to improve animal care and health. Also, they help producers monitor, assess, and address animal well-being in a timely manner.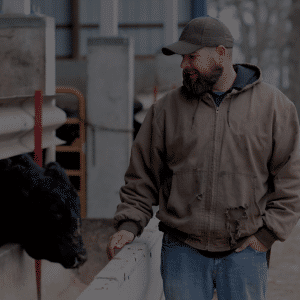 Have you subscribed to the The Summit Blog?
Receive insight and updates into protein production building solutions straight to your inbox.
It's been said before, and it is still worth mentioning it again: a bio-secure building is worth more than the weight inside. With the growing concern to keep African Swine Fever (ASF) from entering the United States, it is even more critical now to make sure your hog facilities are protecting your livestock investment.
Beef | Dairy | Posts | Poultry | Swine
Being equipped in a fire department in a fire protection district means two things: hardware and adequate training. Is your rural fire protection district or fire department firefighters properly trained to fight fires in special circumstances that include livestock?
Beef | Dairy | Posts | Poultry | Swine
You can never plan too much into the design of a facility to house your livestock – and especially for fire prevention. Roughly two-thirds of fatal barn fires occur from October to March, according to an October 2018 report from the Animal Welfare Institute, with 36.8% occurring in January through March.
A large amount of research has demonstrated quite convincingly that possessing high levels of self-efficacy acts to decrease people's potential for experiencing negative stress feelings by increasing their sense of being in control of the situations they encounter.