Considering cage-free egg production? Here are five tips to help producers address costs and new challenges of switching to a cage-free production environment.
Many U.S. food companies have pledged to move to sourcing eggs raised in cage-free houses by 2025. Consumer demand has influenced many companies including the likes of Wal-Mart, McDonalds, Burger King, Starbucks, Subway, etc., to make the commitment.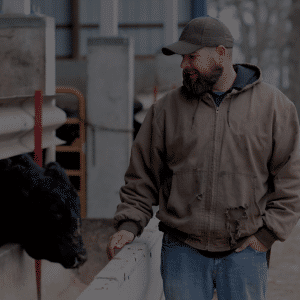 Have you subscribed to the The Summit Blog?
Receive insight and updates into protein production building solutions straight to your inbox.
Newborn calves are at specific risk for neo-natal bovine diarrhea complex, otherwise known as scours.
Beef | Dairy | Posts | Poultry | Swine
A lot of livestock producers we meet tell us they are ready to build. Some say they have been for a long time. They have talked with family. They have set goals. They have reviewed personal assets. They have considered succession. They see a future in growing their operation.
Beef | Dairy | Posts | Poultry | Swine
Being equipped in a fire department in a fire protection district means two things: hardware and adequate training. Is your rural fire protection district or fire department firefighters properly trained to fight fires in special circumstances that include livestock?
Beef | Dairy | Posts | Poultry | Swine
You can never plan too much into the design of a facility to house your livestock – and especially for fire prevention. Roughly two-thirds of fatal barn fires occur from October to March, according to an October 2018 report from the Animal Welfare Institute, with 36.8% occurring in January through March.