Timing is everything. That is what "they" say. We are not sure who "they" are, but time and time again it has proven to be true.
Resolutions...many people use the turn of the calendar and launch of the new year as a moment to pause and plan new goals for the year ahead. For protein producers, examples of goals may look like this: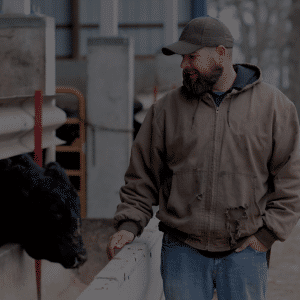 Have you subscribed to the The Summit Blog?
Receive insight and updates into protein production building solutions straight to your inbox.
Farmers want to take the best care of their animals that they can. That goes for pig producers as well. Jon Hoek, Director of Swine Precision Production Development at Summit Precision Production (SPP), notes that pigmanship is a philosophy, an approach to improved pork production.
It is estimated that 33-percent of all farmers are using drones now – either by themselves or third party operators. Drones are a natural in agriculture for crop scouting; but what about as a tool for livestock being raised in confinement?
Late season wet weather in some areas has caused less than ideal harvest conditions for soybeans. That has resulted in a deterioration in soybean seed quality and discolored beans. Soybeans that do not meet the elevator's requirements are rejected or heavily discounted.
Turkey meat production in the United States during January-September 2018 was 4.36 billion pounds, down about 2 percent from a year earlier. The 2018 turkey production forecast is lowered by 24 million pounds to 5.875 billion pounds, 2 percent below 2017.