Dairy is local. Did you know most people live within 100 miles or less of a local dairy farm? Milk typically travels from farm to store in about 48 hours.
Ohio feedlot operator Dave Lepley was looking for a way to expand his operation while benefiting the environment and improving cattle comfort. Lepley Farms, Bellevue, Ohio has been feeding cattle since 1964 when they started with facilities to feed 300 head of cattle. They thoroughly examined numerous options for building a facility.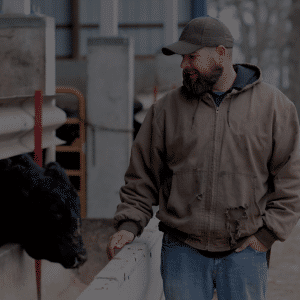 Have you subscribed to the The Summit Blog?
Receive insight and updates into protein production building solutions straight to your inbox.
June is Dairy Month! It's a time set aside to acknowledge the women, men and children throughout the country that work together daily to help produce and provide some of the most nutritious and responsibly produced protein products available.
Whether it's updating, upgrading, or starting fresh, building your operation's facilities requires time, patience, and access people and resources that can help make the job get done right.
Beef | Dairy | Posts | Poultry | Swine
May is considered the official kick off to the outdoor grilling season for many Americans. Statistics provided by the United States Agriculture Department estimate that in 2019, the average American will consume 220.5 pounds of red meat and poultry, up roughly 2 pounds per person as compared to 2018, and 6 pounds per person higher than as recent as 2014.
Beef | Dairy | Posts | Poultry | Swine
The 2017 ag census was recently released, and it shows that the highest percentage of total farm expenditures – 15.3 % – is spent on animal feed and that livestock, poultry and related expense take another 11.7 %. Remarkably, tractors and self-propelled farm machinery only account for 3.5 %.