Beef | Dairy | Posts | Poultry | Swine
It may just be January, but the United States Agriculture Department (USDA) Foreign Ag Service has already lined up seven trade missions.
There's nothing like a cup of cocoa, tea, or coffee when you come in from outside on one of these chilly December days. That fresh cup helps warm us up and restores us almost magically! That's because it helps raise our body temperature, restoring warmth that the cold weather took away.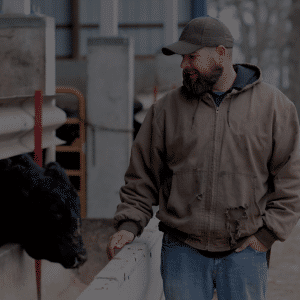 Have you subscribed to the The Summit Blog?
Receive insight and updates into protein production building solutions straight to your inbox.
In late November, Michigan became the fifth state to require that all egg-laying hens in Michigan be kept in cage-free systems and the sale of non-cage-free eggs end by December 2024. Notably, thus far, Michigan is the largest egg-producing state in the U.S. to adopt cage-free legislation – coming in at seventh place for egg production.
Beef | Dairy | Posts | Poultry | Swine
REMINGTON, INDIANA (December 11, 2019) – Since 1997, Settje Agri-Services and Engineering, Inc. (SASE) has worked to become a premier provider for livestock systems engineering and design, construction, manure marketing, and environmental compliance. Our unique combination of skills, experience, and focus on delivering a quality solution to our customers continues to provide us with opportunities for growth and strategic alliances within the livestock production sector.
If you subscribe to the predictions of the Farmers' Almanac, we are going to have a colder than usual winter. The worst of this year's bitter cold winter will affect the eastern part of the Rocky Mountains all the way to the Appalachians. So, will you be prepared to mitigate the cold upon your cattle?
In a letter to his daughter, Ben Franklin suggested that the turkey would be an ideal official symbol of the United States. This truly noble bird does play an important part in U.S. diets and our family traditions. According to the National Turkey Federation, turkey production in the United States has increased nearly 110 percent since 1970.